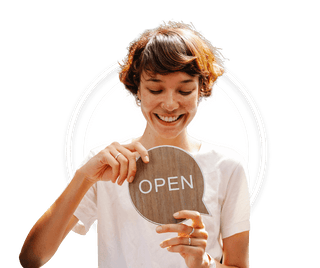 Get your business started on the right foot
Learn how Microsoft Dynamics 365 Business Central can help structure your business right from the start.
Invest now for later
Are you trying to see which accounting software would be best for your business?
Check out these articles to see if they make sense for your business.
Start on the right foot
Small businesses grow faster when embracing digital technology.
Cloud technology
Top five reasons why small businesses need cloud technology solutions.
What does your company need?
Most used finance features, processes and automations that can help save you time.
Learn why other small businesses love Microsoft Business Central
Dive into our case studies to see why businesses love Business Central.
Features include:
Financial management

✔️ Comprehensive GL, AR and AP management

✔️ Create sales quotes and invoicing

✔️ Bank reconciliation & tax management

✔️ Complete month-end reporting

Integrations

✔️ Real-time integrations to Teams, Outlook and Excel

Users

✔️ Available for up to 3 users - Licenses sold separately
Start using Business Central risk-free today
Choose a subscription based on your current needs and pay nothing for your first 30 days.