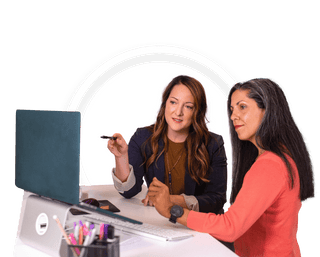 Let us help guide you through the process
Our unique Launchpad™ implementation methodology makes switching systems simple and ensures your new system is tailored to your business needs.
You are not alone. Let us be your Digital Consultant to help you through the process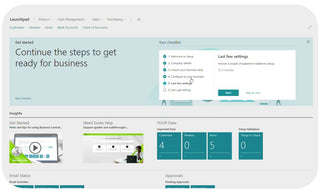 Start your new system off on the right foot
Use our new approach to implementing Microsoft Dynamics 365 Business Central. Specifically designed for small businesses, this self-guided implementation will take you through the essential steps to configure and personalize the system.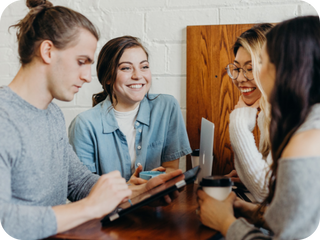 How does it work?
Implement the system with the help of our step-by-step configuration, which will take you through the key processes required to upload your company data. We also get you started with all the right training to empower you to use the system efficiently.
Simple steps to getting started
You are not alone. Let us be your Digital Consultant and help guide you through the process
We believe in starting with the basics and adding on extra features and functionalities as you need them.
Access all the tools you need to set your system up for a successful implementation, all on your terms.
"If you don't need every aspect of Business Central, that's fine; they sell it in incremental packages so you can get what you need when you need it... We don't need many of the extra modules... I appreciate that we don't have to pay for them."
- Wendy Harris, Harris Renovations
Why do we do it this way?
Lower risk
By only starting with the basics, your team can master the essentials quickly, reducing time required for go-live.


Increase user adoption
This method involves less change management which will allows users to better appreciate and learn about the system.


The last accounting system you'll ever need
By implementing Business Central in the early stages of your company's growth, you will have a system that will not limit you later down the line in terms of product offering, geography or legal entity.